Registration for the "Heroes Happen Here" MSEvent has now begun.
You can find out more here.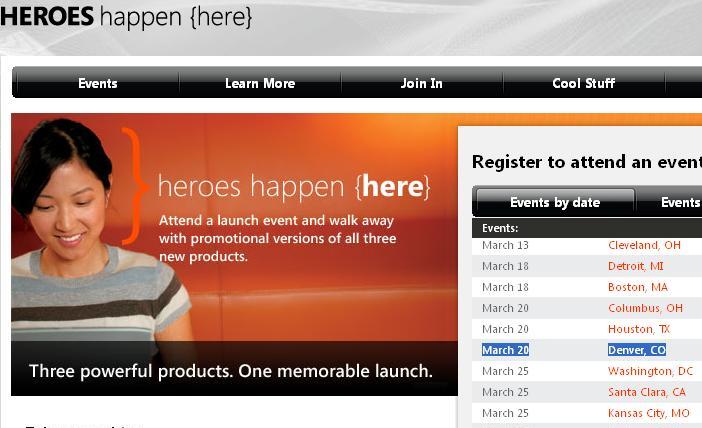 Not only do you get to test drive the new products and meet the experts, but you also get free promotional versions of all 3 products. Its happening in Denver on March 20 at the Colorado Convention Center.
This is really cool, looking forward to this one!!! See you there.
-Latish Sehgal