I just came back after attending the developer track at Dallas TechDays. It was a really good session. Zain Naboulsi was the main presenter, and man can this guy talk! He gave a 3 part presentation by himself that spanned to almost 4 hours. Here's a picture I clicked with my cellphone during one of the breaks when he was answering audience queries.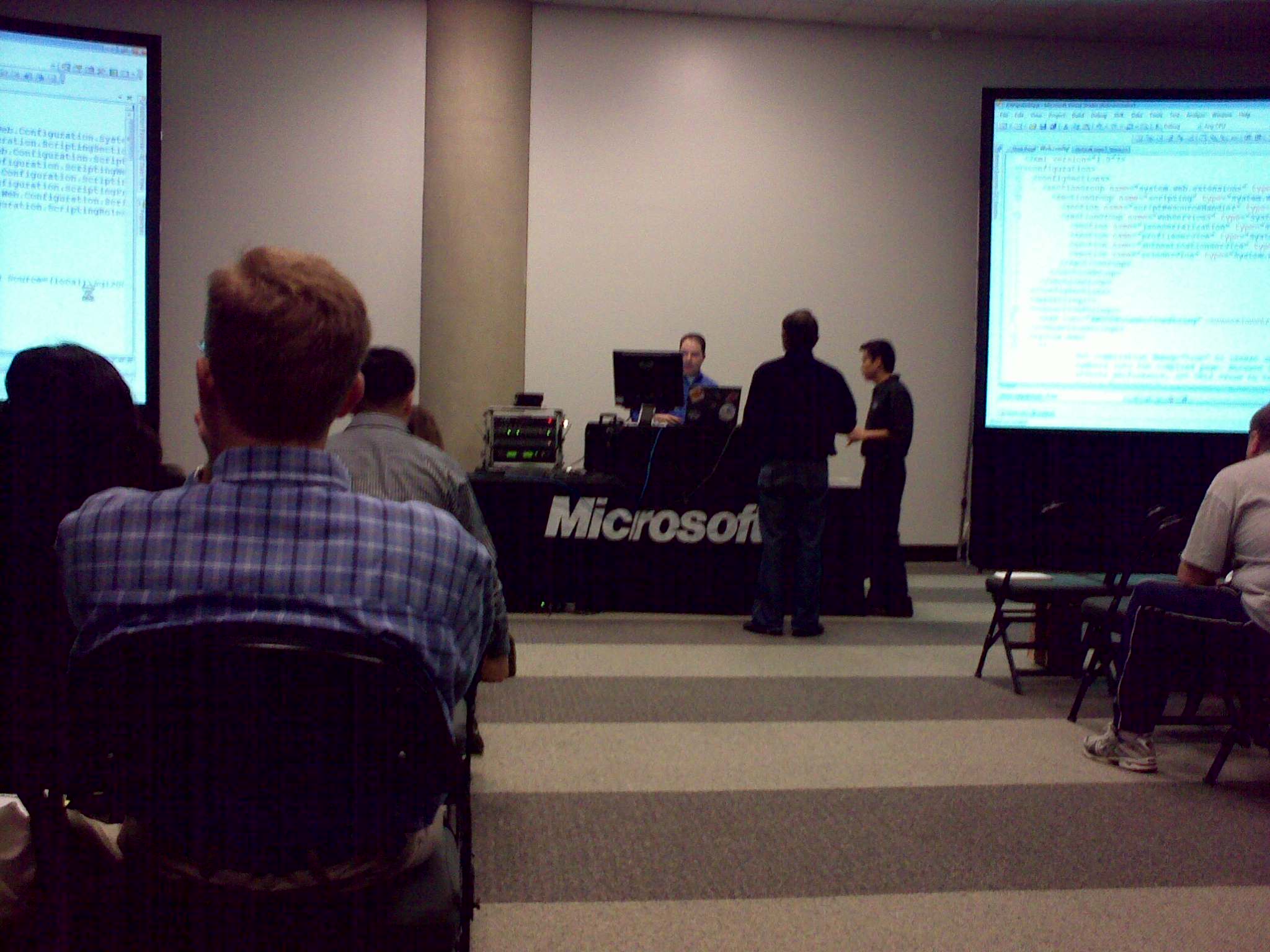 Here's a brief break up of his talk today -
* Sql Server 2008 New Features 
  * Spatial Data 
  * Table variables 
  * MERGE clause 
  * new DateTime Datatypes 
  * Entity Framework (not exactly part of Sql Server 2008, but he covered this anyways) 
* VSTO 
  * Improvements in VSTO for VS2008 
  * Sample Addins for Office 2007 using VSTO 
* Silverlight 
  * Improvements in Silverlight 2.0 
  * Simple Animations using VS2008 and Blend simultaneously 

It was a great interactive session, and everybody was impressed with Zain's breadth of knowledge over the different technologies. Some people did want more coding in the Silverlight session, and he promised to follow up on his blog with that. The Dallas asp.net user group president Toi Wright also mentioned the Microsoft Charity Challenge weekend in January where you get to code for you favorite charity over a weekend (Jan16-18, 2009). I have already registered for that and looking forward to a fun filled weekend.
Also, all attendees today walked off with a free Windows Vista Ultimate, so that's always good :).