I was one of the participants last week at the We Are Microsoft Charity Challenge Weekend here in Dallas. The event was organized very well by Toi Wright with support from MS Developer Evangelist Chris Koening . The idea was to build or enhance a charity's  Website (chosen by MS) within the weekend and give a 5 minute presentation on Sunday about the work done.
Our team was called 4 Devs, a Designer and a non-profit. The developers were Reza,  Tuan, Tim and  myself. We were lucky to work with Hillyer, a designer whose input really improved the look and feel of our work. And finally, the charity we worked for was The Child Abuse Prevention Center. Here's a team picture minus Tuan who fell ill on the last day.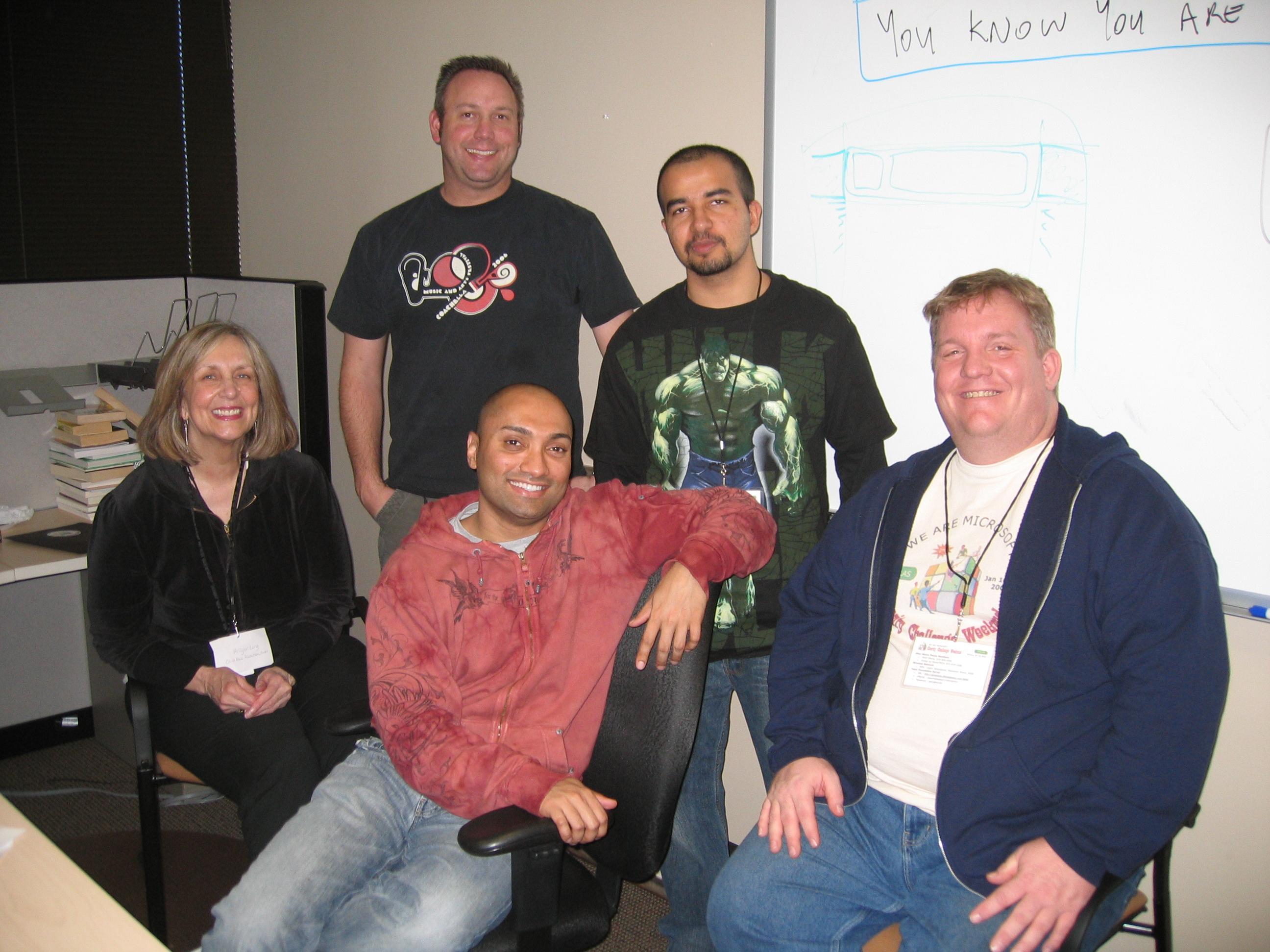 (L to R) Hillyer, Chris, Reza, myself and Tim
Our goal was to completely redo the Website to give it a Web 2.0 look and feel and add some new features such as users and membership roles as well as a calendar module on the side. The overall task seemed too big to manage within a weekend, but I think we did pretty OK. Here's our final output that we demoed at the presentation.
We were pretty much feature complete on sunday, and had some really cool features going for us including built in multi-language support and  on the fly translation capabilities using Rick Strahl's awesome Localization Resource Provider.
Even though we didn't grab a place in the top 3 teams (there were a total of 20), I got to meet some great people, do some networking, eat great food and load up on caffeine. I also landed a Visual Studo 2008 Pro license as a door prize, and my teammate Tim nominated me for a cool "Coding Machine" award for staying up and coding through Saturday night. We still have some improvements to do on the site, and a lot of refactoring. We are going keep on working together till our client is happy with the output and gets all his features. If you get a chance to participate in an event like this, I highly recommend it. Check out http://givecamp.org/ for more information.