I just came back from the Big Design Conference held today in Dallas, and my brain is just flooded right now with all the information I picked up on different design and development topics. It was one of the most well organized conferences I have been to, with 4 parallel tracks (Social Media, Code Development, User Experience and Strategy) going on throughout the day. The hardest part was to pick a session out of the different choices to go to. I ended up attending Chris Koenig's session on touch based apps, Stephen Anderson's talk on seductive interactions, Caleb Jenkins' Silverlight 3 talk and Todd Wilken's session on saying No and learning. All sessions had great content and I even got to play with a Microsoft Surface Unit, which was again very impressive but is still very expensive (~$12K-15K) to own a personal unit.
There were lots of Macbooks (designer conference, duh) and netbooks being used in the audience, and the conference twitter stream was buzzing throughout the day with reviews and feedback from the attendees. The conference organizers even had the twitter stream displayed to the public in the hallway.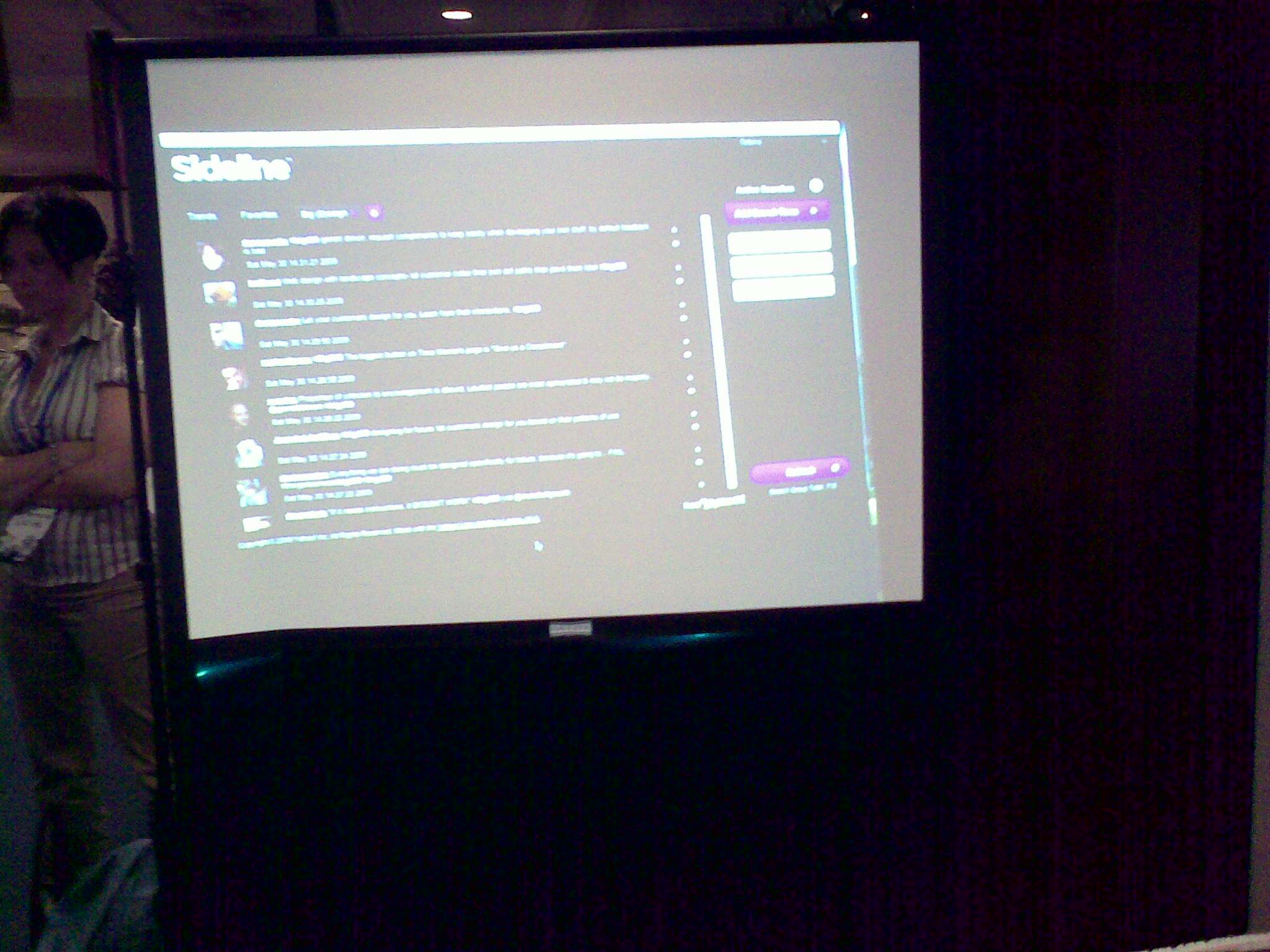 This just goes on to show the increasing importance of social media like twitter at such events. Overall, it was a great experience and I got to meet some really interesting people in the Dallas area as well as attend great presentations. A big thanks to the organizers for arranging this.