My wife and I try to take one long vacation every year, which usually involves a trip back home to India to meet the family. This year we added a 5 day stay in Sydney to our trip.
We booked our tickets in February, and tried to make as economical arrangements as possible. This was very hard to do in Sydney since we wanted to stay in the Darling Harbor area, and Sydney is really expensive. Also, we were going from Dallas->Sydney->New Delhi->Dallas and essentially had to book 3 one way flights, which are significantly more expensive than booking return flights. We booked our Dallas->Sydney flights on Air Pacific, and reserved a room with a nice view at the Four Points (by Sheraton) hotel. Both of those turned out great.
View from our room at the hotel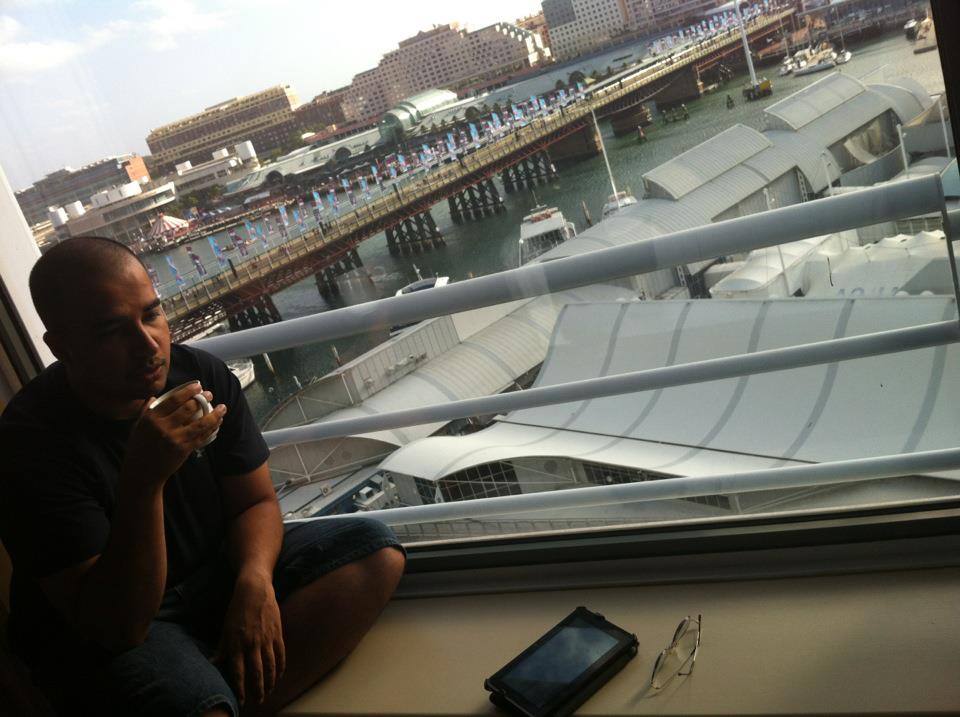 View around the hotel at night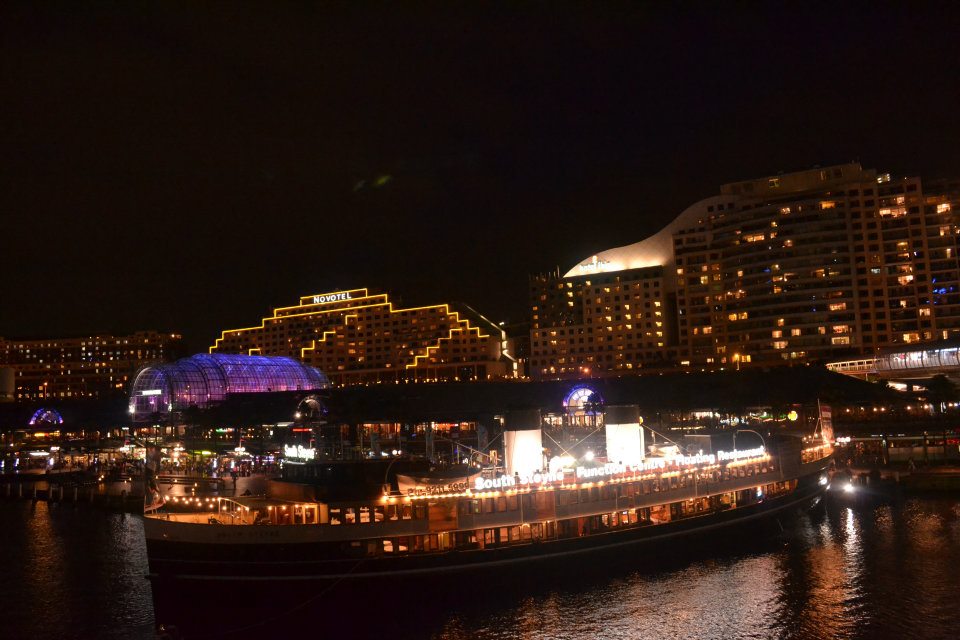 Most of the hotels were charging additional fee for in-room internet, but our hotel had free wi-fi in the lobby.
We reached Sydney on April 07 and were pretty jetlagged for all of the 5 days we were there, going to sleep early in the evening and waking up around 3-4 am. This did not bother us too much since we would work on our laptops and make plans for the whole day early in the morning, and head out of the hotel by 8 am to do all the touristy stuff. There were plenty of eating places around our hotel, and most of the tourist spots on our checklist were accessible by foot. Compared to Dallas, Sydney was much more crowded, especially in pedestrian count. On the second day, we went to Harbor bridge, Opera House, Hyde Park, St Mary's Cathedral, Royal Botanical Garden and Queen Victoria Building.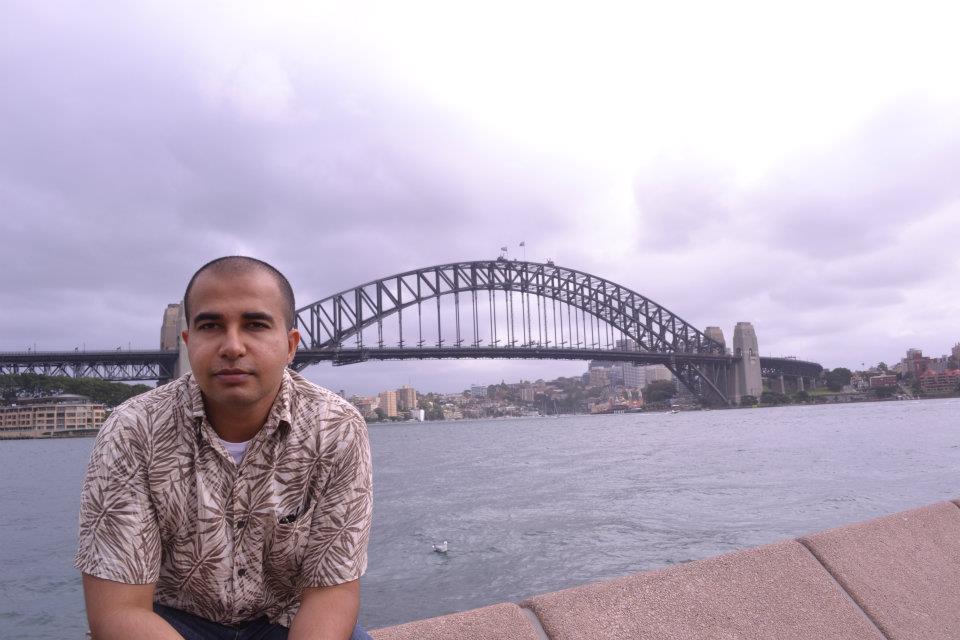 The next day, we took the bus tour of Sydney, stopping for some hours at Boondi beach and China Town. The beach was really nice and clean.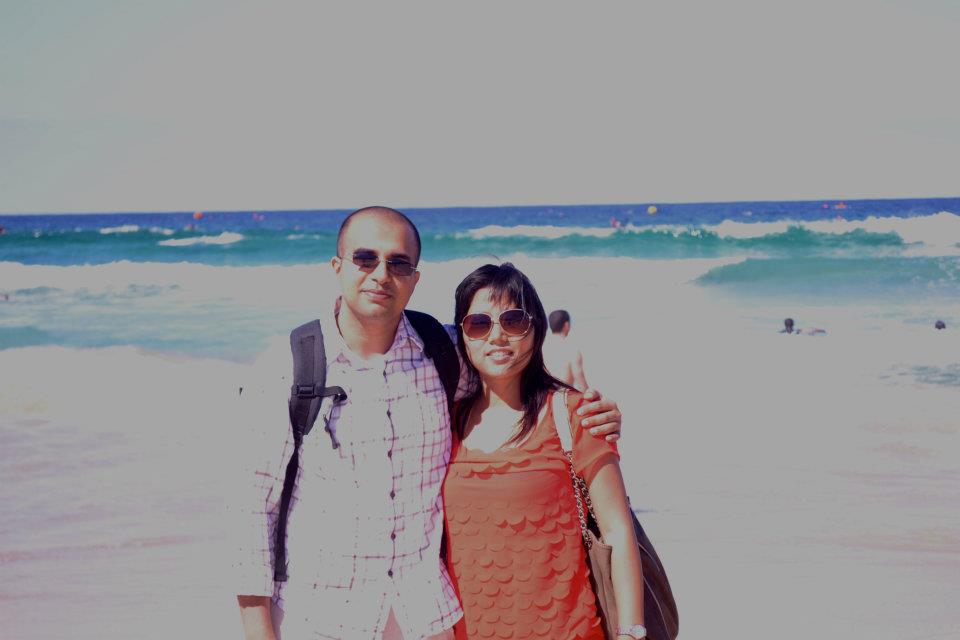 Towards the end of the vacation, we also went to Manly beach and Chinese gardens. It was raining on our last day in Sydney, so we just explored some more areas around the hotel and did some souvenir shopping from China Town and Paddys market. We found the same stuff to be much more reasonably priced at Paddys market.
Overall, Sydney was a blast. There is a small possibility that we'll move from US to Australia in the future, and this trip helped us feel much more comfortable with that idea. After Sydney, we went to New Delhi, India for 2 weeks to meet our families. I met my 1 year old nephew for the first time, and that was easily the highlight of my whole trip. I can't wait to go back and hang out with him some more next year.